Finding a reliable and affordable cleaning company to clean your business sounds pretty simple on the face of it…But, after an initial Google search it can seem a bit of a daunting undertaking, given the sheer number of cleaning companies to choose from, but there are a few easy rules you can follow to make the process straightforward and painless.
So let's start with the obvious…Nobody likes working in an unclean or messy workplace. Employees can feel unappreciated when they are expected to work all day in a dirty workplace. Consider how you would feel if you were required to put your lunch in an unclean refrigerator or work at a desk that had not been cleaned in ages. Apart from being unappealing, unclean, unloved workplaces may be distracting for staff and can have a negative effect on their morale.
In fact research has suggested that a dirty, cluttered and disorganised workplace impairs the brain's capacity to absorb information and can have a detrimental effect on mental and physical health. As a result, the value of maintaining a clean and organised workspace cannot be emphasised enough. This is why it really pays to employ the services of a reputable and experienced commercial cleaning company.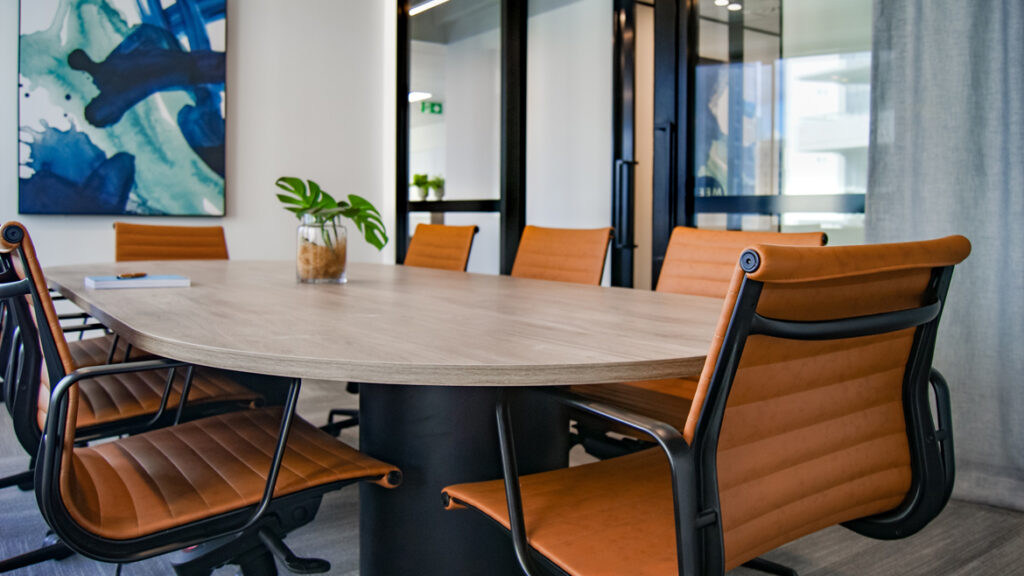 Ok, so we've made the decision to hire an external cleaner, what's next?
For most companies, deciding to hire a commercial cleaner is met with enthusiasm – your employees will be relieved at the prospect that they will no longer be responsible for cleaning the workplace, or if you are looking to replace an existing commercial cleaning contract, the team is probably looking forward to better performance and a cleaner environment to work in. However, you still need to find the right company to partner with. If you've done this before, you know it's not quite as simple as picking a name off the internet. If you want a great experience, you'll need to dig a little deeper. Not to worry! Choosing a suitable cleaner can be simple if you follow the five tips below.
#1 – Check Online Reviews
A Google search can uncover credible companies in your area; it's a smart idea to read the business' most recent online reviews; older reviews are typically unreliable and may be out of touch.
#2 – Check Website Testimonials
Checking testimonials on the company's own website are frequently a strong indicator of the company's reputation. If they maintain an active internet presence, this is also a positive indicator. This indicates that they are up to date on the latest developments in the cleaning industry.
#3 – Check What Additional Services They Provide
They should provide a variety of services in addition to everyday cleaning, including window cleaning, floor polishing, and high dusting. Additionally, they should be prepared to advise a cleaning schedule and the regularity with which their services are required.
#4 – Find Out About Their Recruitment Process
Because they will be working on your private property and will have access to your offices, it is critical that the company can show their recruiting processes. They should be able to ensure that all of their personnel have the legal right to work, the proper identification, and have been subjected to a security check. This indicates their credibility and provides you with the peace of mind you deserve.
#5 – Pay Attention to How Adaptable They Are to Your Needs
Be mindful of your particular requirements. A professional business will constantly listen to its clients and prioritise their needs. They should be adaptable and responsive to your expectations. This implies that in the event of an emergency, such as a storm damage, they will respond quickly and will be prepared to clean.
Can they tailor a commercial cleaning program to fit your budget? Even if your budget is somewhat restricted, they should be able to create a schedule that suits while still delivering exceptional cleaning and standards.
Next Steps
These steps should go a long way towards guiding you in hiring a commercial cleaning company that is a good fit for your business. If you have further questions, or would like to get a free quote, Tradies Combined are a leading provider of commercial cleaning services across all areas of Sydney. Our knowledgeable team are always happy to answer any and all questions you may have or provide a quote So even if you're not quite ready yet to go ahead, we invite you to give us a call!